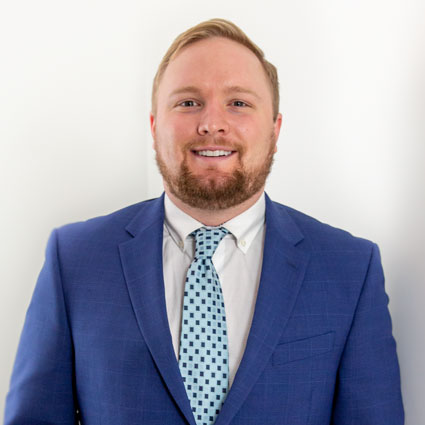 Meet Dr. Tyler Lursen
Passion based on personal experience… Where it all started…
He can say he knew his calling from an early age. Upon experiencing a sports injury, he was introduced to his life passion, chiropractic.
Dr. Tyler graduated from Saint Mary's University of Minnesota in 2015 with a Bachelor of Pre-Physical Therapy. He went on to complete his Doctorate of Chiropractic at Northwestern Health Sciences University in 2019. From there he started practicing in Fargo, North Dakota. While practicing in Fargo, Dr. Lursen learned great insights from adjusting and treating patients of all ages.
Get To Know Dr. Tyler
Dr. Tyler Lursen joined our staff February of 2022. He enjoys educating patients on spinal health, guiding them towards balancing their life activities and a healthy musculoskeletal system. He is excited to work with the amazing chiropractic team at Southwest Chiropractic Health Center, bringing health and wellness to the community.
Fun Fact: Dr. Tyler works for the tarp and grounds crew part-time at Target Field for the Minnesota Twins baseball team! Outside of the clinic Dr. Tyler loves exploring new restaurants, breweries, playing townball baseball, being with family and close friends out on the lake.
Services
Although early in his career, Dr. Tyler has many accomplishments: Experienced in Diversified techniques, Applied Kinesiology, drop table, activator techniques, high-intensity laser therapy, PEMF therapy, Auto accidents, Work comp, exercise rehabilitation, headaches, as well as neck and back pain. Excels in neck and extremity adjustments as well as pediatric chiropractic care.
Get Started Today!
Dr. Tyler is passionate about helping his patients get back to doing the things they love to do, maintaining a healthy active lifestyle. Contact us to book an appointment with Dr. Tyler

Dr. Tyler Lursen | (952) 943-1188