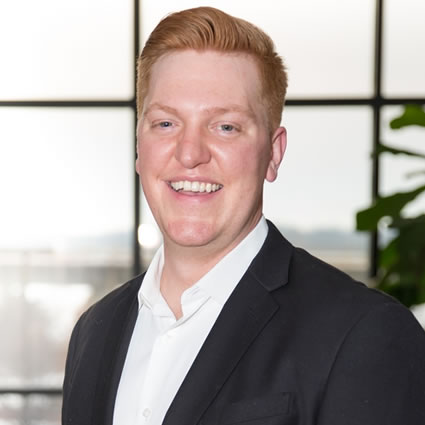 Meet Dr. Alexander Sundin,
D.C, C.C.S.P, I.C.S.C
Providing Elite Healthcare
Dr. Alex joined our amazing staff in September 2020, following his recent completion of a two-year fellowship program at Northwestern Health Sciences University in the Human Performance Center specializing in sports chiropractic and functional rehabilitation. This prestigious enhanced educational opportunity allows Dr. Alex to advance his skills in helping people get out of pain fast, and allow them to get back to doing what they love. He incorporates exercise with all of his treatment plans and provides education at every appointment building a solid foundation for healing to occur.
Get To Know Dr. Sundin
Dr. Alex graduated in 2016 from Northwestern Health Sciences University and then began practicing as an associate chiropractor in Seattle, WA. Dr. Alex specializes in treating athletes of all ages and has many certifications and experiences in his career. All of them allow him to be able to provide the highest quality of care for his patients, helping them return to the things they loved to do!
Dr. Alex's experience of working in an integrative clinic has created his mindset that a highly-skilled healthcare TEAM is what is best for patient care, and achieving exceptional outcomes. Dr. Alex has treated athletes at international events and was the team clinician for the Minnesota women's professional football team the Vixens.
EXPLORE OUR SERVICES
Experience and Certifications
Although early in his career, Dr. Alex has many accomplishments:
Completed a 2-year fellowship program specializing in sports chiropractic and functional rehabilitation
Certified by the ACBSP as a Chiropractic Sports Physician (CCSP)
Holds his International Certification of Sports Chiropractic (ICSC)
Certified SFMA level 1 course instructor
Invited to the US Olympic Training Center
McKenzie method trained provider
Trained in Active Release Techniques (ART)
Certifed Pain-Free Performance Specialist (PPSC)
Certified FAKTR provider
DNS trained provider
Certified Rocktape providerChiropractor Eden Prairie, Dr. Alexander Sundin
Currently serving as an adjunct faculty at Northwestern Health Sciences University
Enjoying Family Time and The Outdoors
Dr. Alex and his wife Lisa welcomed their first child named Henry in 2020. While Alex is not in the clinic, he enjoys hiking and being in nature. He is an avid triathlete and you oftentimes can find him on an outdoor rink playing hockey in the wintertime.
Get Started Today!
Dr. Alex is passionate about helping his patient get back to doing the things they loved to do, maintaining a healthy active lifestyle. Dr. Alex believes if you move, you are an athlete! If you have an injury you have been dealing with, or need help getting back into the game schedule today. Contact us to book an appointment with Dr. Alex

Dr. Alexander Sundin | (952) 943-1188